Conventions and Events - Con-Quest -The Midlands Show [Image Heavy thread]
Posted by: Darran On: Dec 21st 2009 edited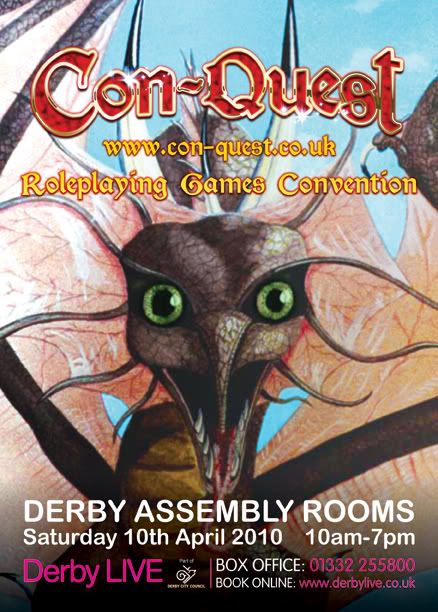 Con-Quest Lives !
Con-Quest: The Midlands Show is a new gaming convention taking place at the Derby Assembly Rooms on Saturday 10th April 2010.
Formerly known as 'Dragonmeet Midlands', Con-Quest is a one day show packed with all manner of gaming activities and trade stands. Whether it's role playing games, board and card games or miniature wargames, Con-Quest has them all, as well as trade stands offering everything from the very latest releases to collectables and hard to find items. Whatever your gaming needs Con-Quest aims to deliver!
The event will be taking over the majority of the Derby Assembly Rooms, offering numerous areas for demonstration and participation games, artist displays, game manufacturers and designers, trade stands and areas to simply meet up with friends and catch-up on one of the bars or cafes on site.
The event is family friendly and welcomes both veteran gamers as well as those just wanting to find out more about the gaming hobby.
Tickets are on sale now from the Assembly Room box office - http://www.derbylive.co.uk and keep checking back to the Con-Quest web site at http://www.con-quest.co.uk for the latest updates.
For trade enquiries please contact darransims@gmail.com
Long live Con-Quest!
Tickets are on sale from the Derby LIVE Assembly Rooms Box Office.
http://www.derbylive.co.uk
Telephone: 01332 255800
Advance price £6.00 [£7.00 on the door on the day].
---
Posted by: Newt Newport On: Jan 16th 2010
I'll be gathering the troops this weekend, but you should have my booking form in next week :)
---
Posted by: Darran On: Jan 27th 2010
For those Traders, exhibitors and game companies interested in attending Con-Quest please be advised that the deadline for the stall price break ends on Sunday 31st January 2010.
On Monday 01st February 2010 the price for each stall goes up.
---
Posted by: Darran On: Feb 9th 2010
Here is the first promotional video for the RPG Convention Con-Quest that takes place in Derby on Saturday 10th April 2010.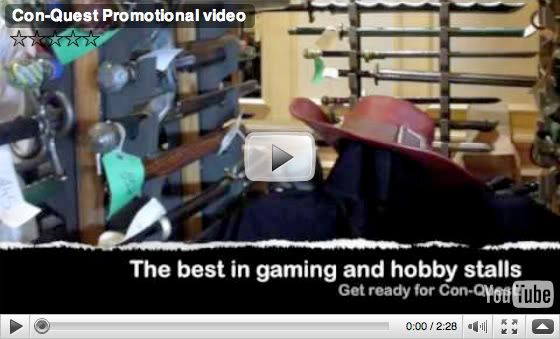 Enjoy! :D
---
Posted by: Darran On: Feb 26th 2010
Games are starting to be added to the website and we have also confirmed that Alessio Cavatore will be running demos of Shuuro.
Additionally, both Nick Kyme and Gav Thorpe from Games Workshop's Black Library will be in attendance signing books and chatting with fans.
---
Posted by: Darran On: Mar 6th 2010
We are proud to announce the first of our traders.
News of the others will follow in the next few days
The Dice Shop Online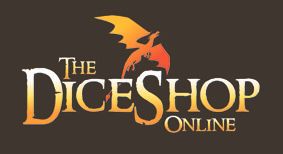 The Dice Shop Online is Europe's largest volume retailer of dice. With over 4000 different dice wherever you live, whatever games you play, we have what you need and you should expect nothing but the best service from our team.
---
Posted by: Darran On: Mar 8th 2010
There are several ways to get tickets for you to attend Con-Quest Midlands 2010.
1. Press this Paypal link below and buy a ticket on-line. Remember to fill in you name and contact details.
You will collect your ticket from the convention desk on the door on the day so avoiding any long queues at the box office.
To Paypal link on Con-Quest site.
2. If you are in Derby you can buy tickets over the counter at the Derby LIVE box office either at the Assembly Rooms box office located at the Market Place or at the Derby Theatre box office in the Westfield Centre.
Opening hours are 10:00 until 20:00 Monday to Saturday.
3. You can ring the Derby LIVE box office 01332 255800 and buy tickets over the phone. Both credit and debit cards are accepted for payment. Credit cards incur a £1 booking fee [debit cards don't incur a fee] and postage will incur a charge of 50p. When collecting tickets from the box office the card used for payment must be seen.
4. On-line through the Derby LIVE box office system.
Go to the Derby LIVE Con-Quest website and click the 'Buy Now' link.
Check it says 'Con-Quest 2010 RPG Convention' and click 'Buy Tickets'
Select the amount of tickets you would like to book and click the 'Continue' button.
Select your concessions and click the 'Continue' button
Check your ticket summary, if this is correct click the 'Continue' button.
Enter your personal details and credit card details. Please note Derby LIVE charge a processing fee of £2 per transaction (not per ticket).
Click the 'Purchase' button to complete the transaction — you may wish to print the Transaction Complete page for your reference though an e-mail confirmation will be sent to you.
All tickets purchased within the UK more than 7 days prior to Con-Quest will be posted to you.
---
Posted by: Gregor Hutton On: Mar 8th 2010
Thanks for the info Darran and good luck with the show.
The posts above have all the information anyone needs for Con-Quest, including links to the website for updates, so I think we can close the thread.
Cheers,
Gregor
---
Articles and forum posts copyright © their authors 2007-2020.